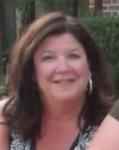 Suzanne Donohue is a psychotherapist in private practice at Child & Adolescent Psychotherapy Services, LLC in Mountain Lakes, N.J.  Ms. Donohue is a N.J. Licensed Clinical Social Worker (LCSW) and a N.J. Certified School Social Worker. Ms. Donohue earned her undergraduate degree in Psychology at Fairleigh Dickinson University and her Masters Degree in Social Work (MSW) at Rutgers School of Social Work, State University of New Jersey in New Brunswick, N.J.
Ms. Donohue provides comprehensive psychotherapy services for children, teens and parents and supports children and teens who are struggling with anxiety, depression, self-esteem issues, ADHD and behavioral challenges. When supporting younger children, much of the work is with the parents providing psychoeducation, parent training, developing effective behavior plans and assisting parents to collaborate with the school system (exploring the appropriateness/need for 504 Accommodation Plans through general education supports as well as IEPs through special education supports). When working with older children, adolescents and adults, coping and problem-solving skills are taught. The individual sessions are geared towards decreasing symptoms, regulating emotions, and gaining self-awareness about the process of self-change.  Family sessions support both the parent and child and help families understand the challenges they face so that they are able to succeed and thrive.  Ms. Donohue works from a strengths-based perspective and utilizes several evidence-based treatment modalities including Cognitive Behavioral Treatment (CBT) and elements of Dialectical Behavioral Therapy (DBT).  Ms. Donohue also utilizes a Client-Centered approach which places great emphasis on the client/therapist relationship. This allows the client the ability to guide therapy in directions that would be most beneficial to them
Ms. Donohue has  20+ years experience working with children and families including child and teen outpatient and inpatient services, child and family counseling, adoption work as well as working in the school system (special education). Ms. Donohue is a member of several professional organizations  such as NASW, NJASSW, ATTACH and CHADD and continues to attend educational trainings, workshops, and symposiums to continue to sharpen her clinical skills and to keep abreast of current research and interventions.
Ms. Donohue is passionate about her work with children, teens and families.  Ms. Donohue is married with 3 children and resides in New Jersey.
~~~~~
License No. and State: 44SC05712500 New Jersey